An Edtech Platform that Gets Real Results
We want every child to explore and expand their full potential in academics and extracurriculars irrespective of the busy routines or any other circumstances of their parents or guardians. Passing an exam, winning a competition, or getting the certifications is a rewarding experience for a child and it reassures that they are on the right track towards excellence. Let's complete the journey together with our well-structured courses. Join today!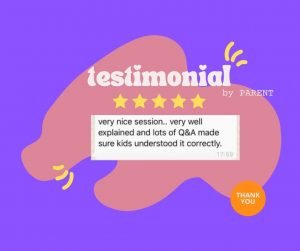 Scratch Coding Competitions
BROWSE SUBJECTS |
ENROL TODAY!
All courses are interactive live video classes for 7-12yrs students. Fill the 'Expression of Interest Form' to enrol to our courses.
EXPRESSION OF INTEREST FORM |
SUBMIT NOW
Please fill this simple form to show your interest in any of our courses and let us know the child's availability, we will contact you on priority.
TELL US YOUR CHILD'S AVAILABILITY
FREE OPEN SESSIONS |
REGISTER HERE
Please fill this form to show your interest in any of our courses and we will contact you on priority.
EXAMS, COMPETITIONS, CERTIFICATIONS |
KNOW MORE
EXAM DETAILS, APPLICATION DATES AND HOW HUNARly CAN GET YOU THERE.
ALL COURSES |
BROWSE
Click on the subjects to know more about the courses, their agenda, progression path, and the teacher and fee structure. Don't forget to fill the expression of interest form to enroll in any of our courses.
CLASSES BY COURSE type
NEW BATCHES START EVERY FORTNIGHT(All times in BST).
PRIVATE ONE-ONE |
Contact now
You can contact us anytime for private tuitions for 7-12yrs and GSSC.
Subscribe now and receive weekly newsletter with educational materials, new courses, interesting posts, popular books and much more!